We all know that FPL is a marathon and not a sprint. You have to navigate appropriately and be lucky to attain a superb overall rank. I caught up with three high flying managers from this season to see what has been behind their success.
Gangsters Allardyce / David Isaacs
FPL ID - 452
Current Rank - 141st
Nation - Christmas Island
"I started playing in 2004/2005. I have four top 10k finishes including finishing 573rd in 2014/2015. I am currently in the top 150 for this season and clearly obsessed with FPL!"
"No matter how good you are, you need a lot of luck to get in the top 100. I have bought in players at the perfect time before they became highly owned and before all their big points. Having Fabianski save a penalty against Everton and DCL scoring the rebound is the kind of luck that's helped me this season!"
"It feels amazing and like I've just mentioned, there is a lot of luck but also I do put in time by doing research/looking at stats etc. So it feels good knowing that my work has paid off."
"Bringing in Hazard and Sterling in my Gameweek 8 Wildcard team and getting some big points off them really helped me climb the rankings. Getting Alonso in Gameweek 16 where he got me 67 points in 9 games (7.4 points per game) was also a massive factor."
"My worst decision has been ignoring Salah as captain for so long (Captained him for the first time in Gameweek 21). I've missed out on so many points. I have overcome that by captaining him most of the time now and he hasn't blanked in the 5 times I have!"
"You need to plan ahead with all the blanks and doubles coming and try to pick a few cheeky differentials for these gameweeks."
Team Name / Jamal Rice
FPL ID - 320240
Current Rank - 14th
Nation - Barbados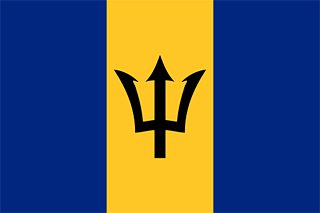 "Fantasy football was a past time for me. I played it with my brother initially but as I got older I stopped. I started back after a workmate challenged me; his hope was to beat me at it!"
"
Research, patience and knowledge of how all the teams play has assisted my current overall rank."
"In terms of my high rank, at the beginning I was awestruck like the first time on a roller coaster but after a couple rides you get use to it. With that said, red arrows can be depressing."
"I'm indebted to K
ane, Davies, Gross, Salah, Alonso".
"
Not getting Salah at the beginning has been one of my worst decisions. I was his biggest critic until I realized he is unstoppable! I bit my tongue and put him in my team."
"
Choose the in-form players don't abuse minus points and always choose the obvious captain - Salah or Kane."
Powerpuff Girls / Lejuan Basson
FPL ID - 2817369
Current Rank - 16th
Nation - South Africa
"So my journey with FPL started 2 years ago. My husband is addicted to the game and all he does is talk about FPL so he convinced me to join and make a team just for fun. I basically picked a team full of good looking guys - Aguero, Sanchez, Giroud, etc and they ended up doing okay. I finished 35k in my first season which I didnt really realise was good till i finished just inside the top 1 million last season 😁".
"A major factor in my current overall rank is definitely getting my captain picks right most of the time and obviously the fact that I've had Salah from the first gameweek has helped. I also haven't taken many hits, if any. But to be fair my team has always looked solid so I've never had the need to take hits. But I don't think hits are a bad thing in medium to long term planning".


"It feels great being ranked so highly. Obviously it comes with a lot of pressure now and with all my friends rooting for me to win it. However just to have the opportunity to be so highly ranked is quite satisfying".
"Just remember, the game is still mostly about luck though so can't get to caught up in it."
"In terms of which players have helped me - Salah since gameweek 1!!! Davies Trippier and Aguero at the start of the season. Aguero captain first few weeks. I jumped on de Bruyne at the right time as well as Kane. And Coutinho in December did quite nicely for me."

"With all of the good, I still haven't forgotten that I left Trippier on the bench in gameweek 4 when he scored 10 points (and Hegazi got 0) that hurt a bit. And then deciding not to transfer Kane out for Aguero for his good run a few weeks ago definitely put me back a little bit. Other than that I can't complain too much."
"Just remember to navigate the double and blank gameweeks well, don't take crazy risks (like Salah or Kane out) because even though you won't gain much through owning them you stand to lose so much more ground if they do well without having them. Its all just a game of mostly luck though and sometimes a great save or a player missing inexplicably can determine whether a transfer was a success or not so still only so much in our control."

So there you have it. I wish them all the best. Be sure to follow David, Jamal and Lejuan on Twitter. We may be looking at a future champion (or thereabouts) from these fantastic FPL managers.