Being a fan of fantasy football has grown into a footballing subculture across the past few years, with multiple different games being available, crossing multiple platforms, all of which have their own interesting takes on the tried and tested method.
Draft
, however, are slightly different. Here's an idea from our American friends across the ocean and put it into practice with our own sport.
Welcome to football, Draft style!
You may already be familiar with draft fantasy football. In a few words, it's a game that pools together each real-life player in the Premier League and allows a group of friends (or strangers!) to pick (also known as 'draft') a squad to play against each other in a league format for the season to come. Once a player is used, he is gone. That's what is unique about Draft - you can plan your own side around attributes that you value in football. Because there's more to point-scoring here than just goals and assists.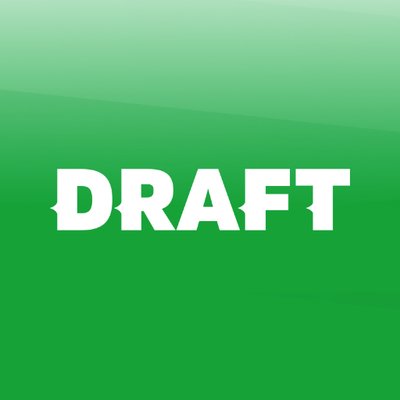 To score points against your fellow league members you must pick players who you think will reach the highest level of stats for 18 different attributes. Passing, playing minutes, successful tackles and shots on goal are just a number of ways your player can score points and send your team to the top of the league.
You can create two types of leagues when you're joining Draft - public leagues or private leagues. Private leagues mean you invite friends, whereas public leagues can be created for other managers to join themselves. A time is set for the draft to take place, and each member joins in. There's a time-limit on how long each manager can take to pick a player, and you can also auto-pick different player picks before your turn in case you need to step away from the draft.
It's that simple. Current users love the format, many of which are new to it. Other, more experienced managers are taking their time, honing their setup and picking unseen gems.
How will you choose? Hidden gem, or statistics superstar?
Join Draft
, and give both a go today.